The Reef
For an unforgettable experience in Belize
Belize became famous for its diving in the 1970s following the visit of the world-famous undersea explorer Jacques Cousteau and his research vessel "Calypso" to the Blue Hole. So kick off your shoes and plunge into the world's largest ocean sinkhole.
Belize also boasts the largest barrier reef in the western hemisphere. Scuba diving and snorkeling along the Belize Barrier Reef make for a most unforgettable experience, even for professional divers. Home to one of the most important ecosystems in the world, the reef system is teeming with a wide range of marine life including more than one hundred different coral species, five hundred species of fish and hundreds of invertebrate species. So be sure to bring your camera to capture underwater scenes of incomparable beauty.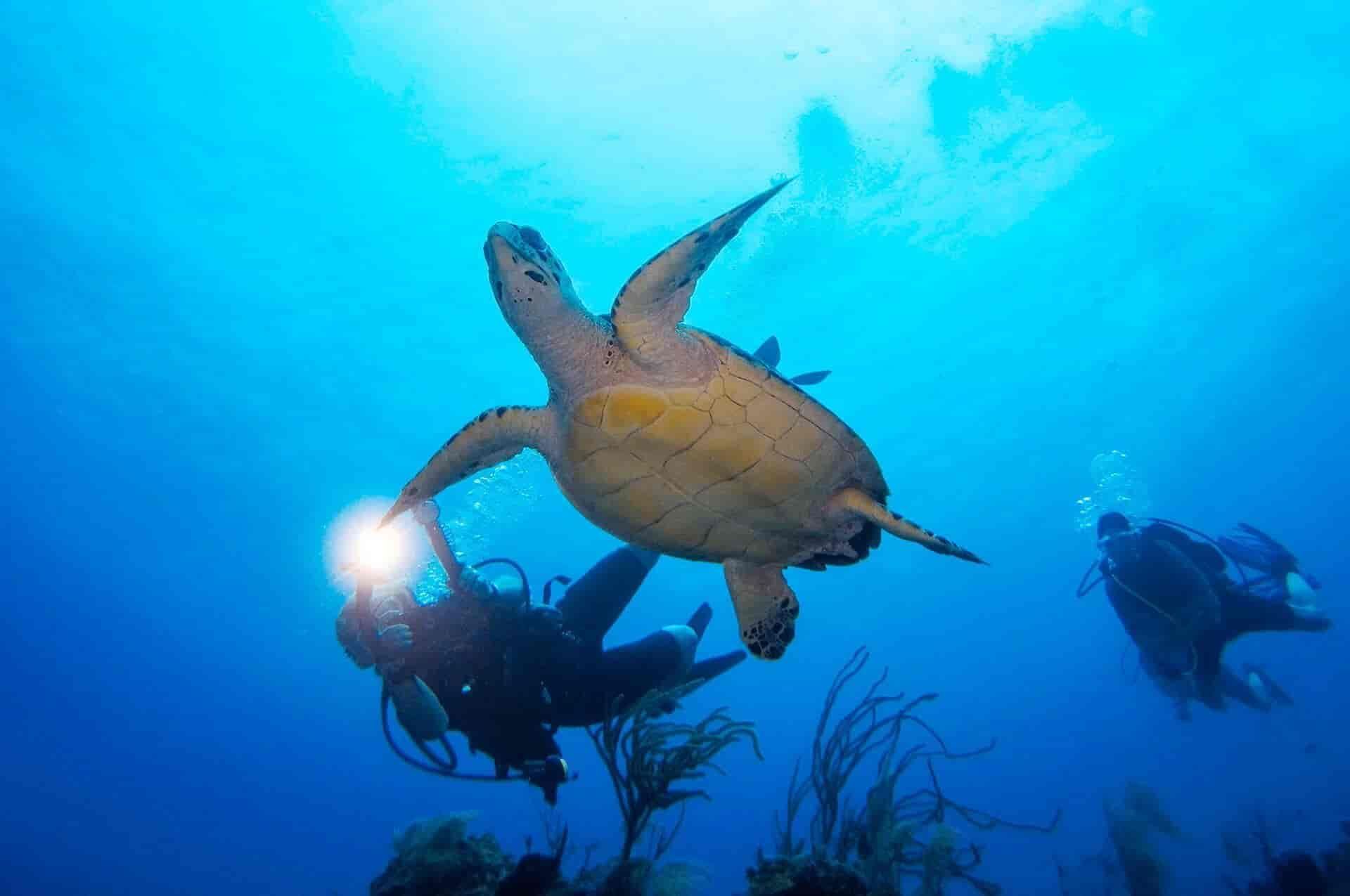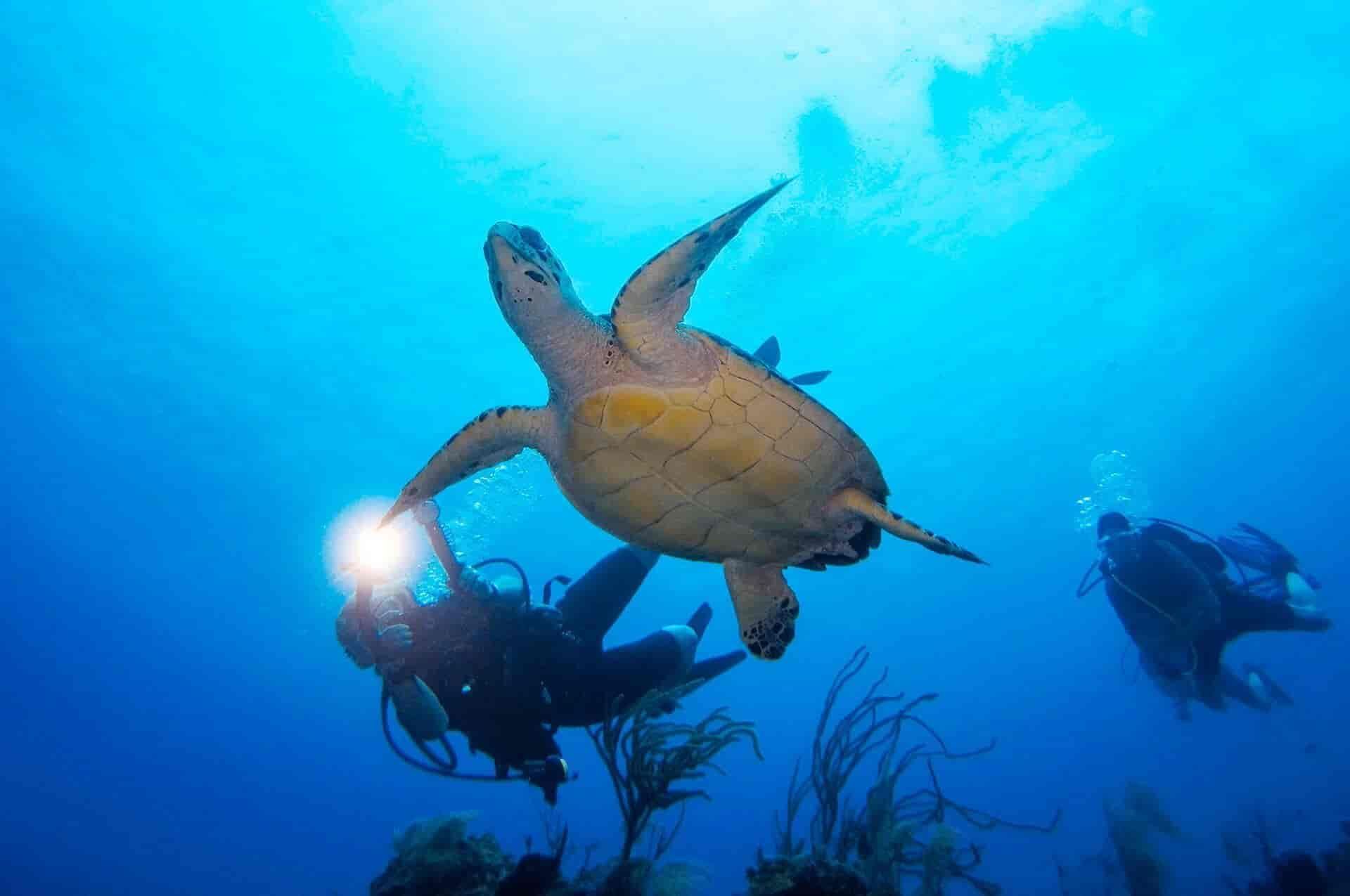 Diving with 5 Star PADI - Belize Pro Dive
To offer our guests a world-class diving experience, Alaia Belize partners with Belize Pro Dive Center, an authorized 5-star PADI dive facility with departures directly from Alaia's Dock.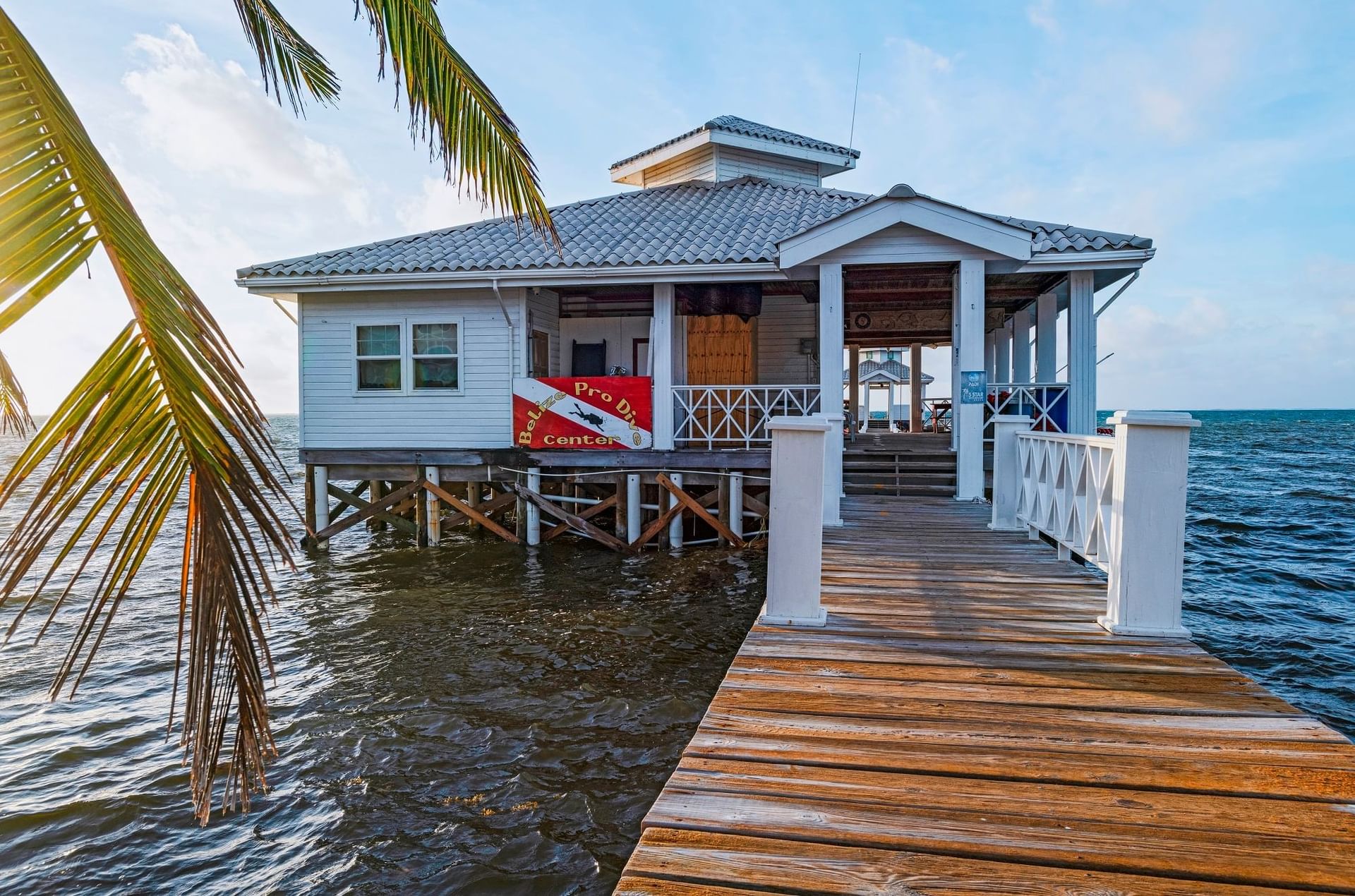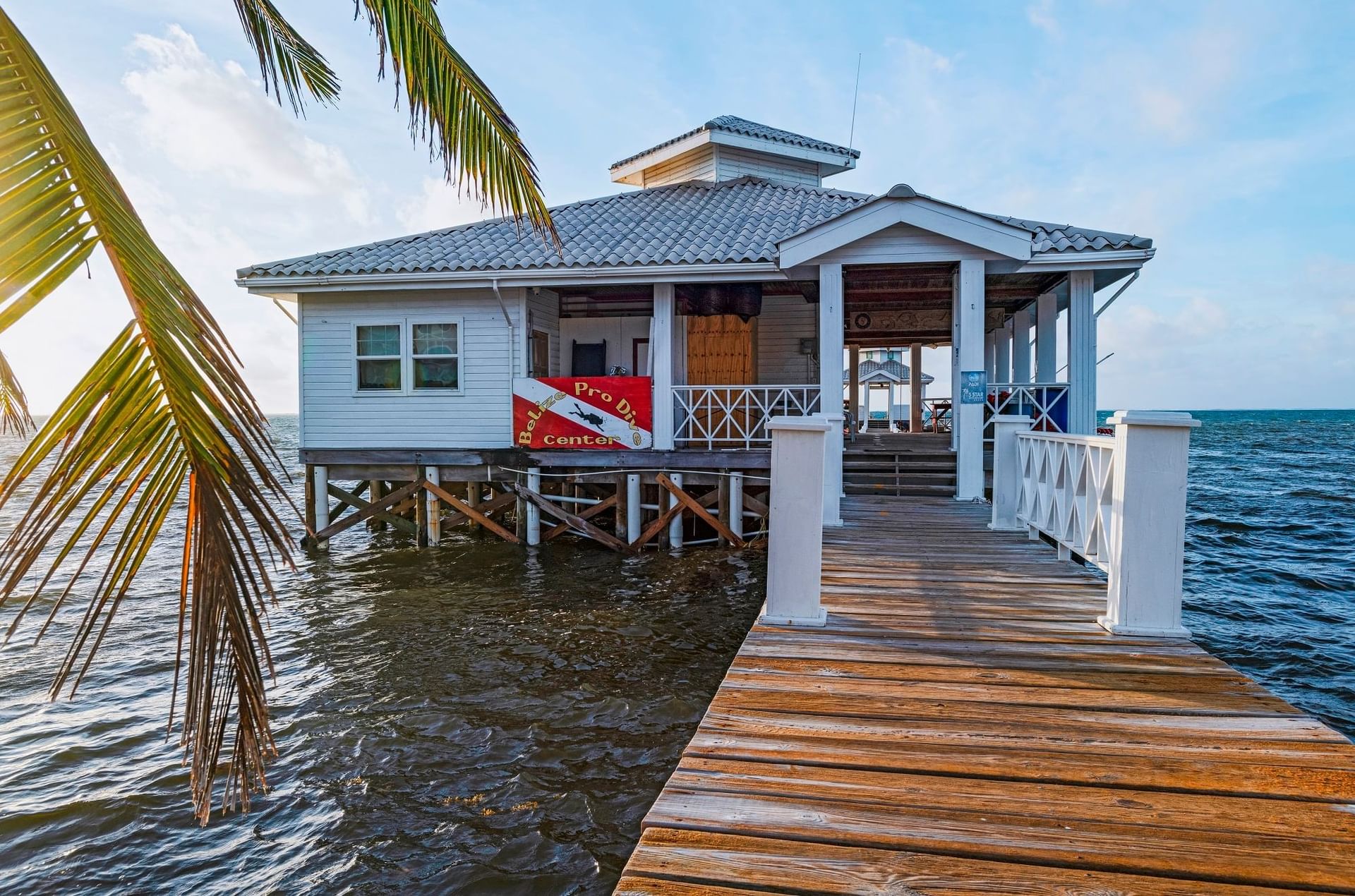 Snorkel and Dive Excursions with departures straight from Alaia's Dock
Belize Pro Dive features 1/2 and full day snorkeling excursions, 1 and 2 tank dives, off shore trips to the Great Blue Hole and Turneffe, and PADI Diving courses including open water certification.
Keep it Reel and Escape to the seas with Alaia Belize
featuring Reel Escape with Captain Fito
What better way to explore the Belize Barrier Reef than with a private charter aboard Alaia's own, Reel Escape. Available for half and full day charters, the 38' Reel Escape features 2 - 300-HP Yamaha four stroke engines and GPS. Our Adventure Concierge can help you customize the trip with some of our most popular charters featured below.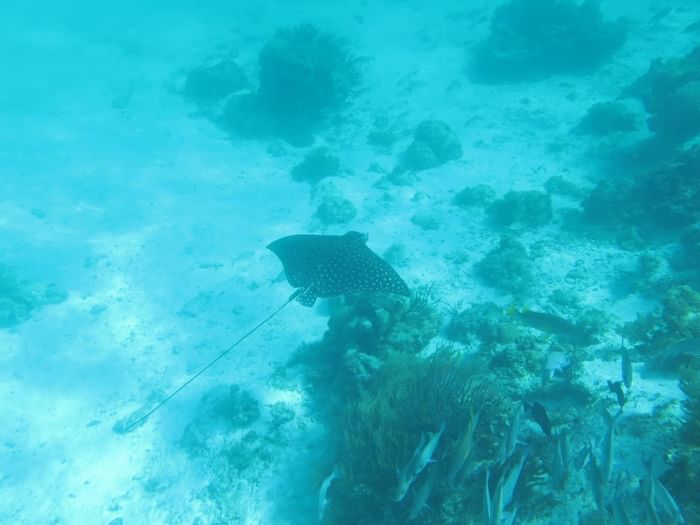 Hol Chan, Shark Ray Alley and Caye Caulker
This charter includes an opportunity to feed the tarpons, 3 snorkel stops along the magnificent Barrier Reef through mazes of the area known as Coral Gardens, exploring the seahorse reserve, and catching rays on the deck at "The Split". This tour can be customized as a half or full day tour and includes rum punch, snacks, water and sodas.
Hol Chan Marine Reserve provides an unrivaled abundance of coral and tropical fish to discover. Shark Ray Alley is a hotspot for friendly nurse sharks and rays in their most natural habitat.
Caye Caulker or "Isla Cariniosa" is known as the "Go slow" island of Belize. This laid-back village was primarily a sleepy fishing community but today, it's also a popular destination for scuba divers and anglers, or tourists looking to relax and soak up the sun.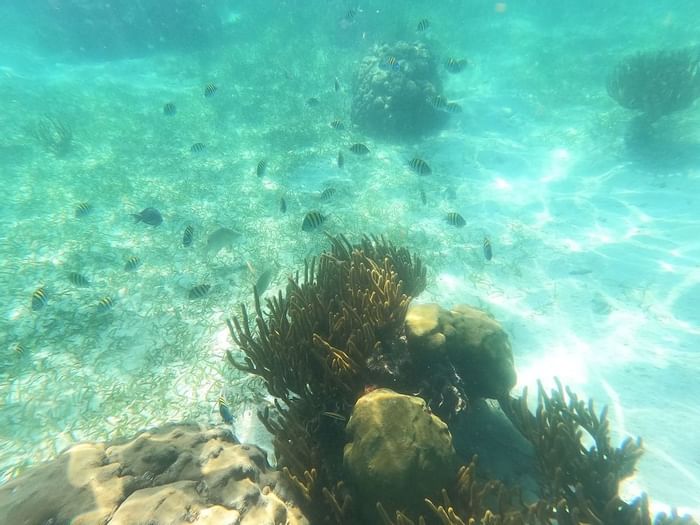 Mexico Rocks
Departing from the Alaia Dock and only a 15-minute boat ride to the site, Mexico Rocks and Tres Cocos are located north of Ambergris Caye and offer unmatched snorkeling with an abundance of coral and tropical fish. This specific area is well known by guides for having some of the largest brain coral and elkhorn coral on the reef.
Tres Cocos is as shallow as 4 feet deep and is home to conch, banded shrimp, arrow crabs, flounders, stingrays, yellowtail snapper, angelfish, damselfish, and hawksbill turtles.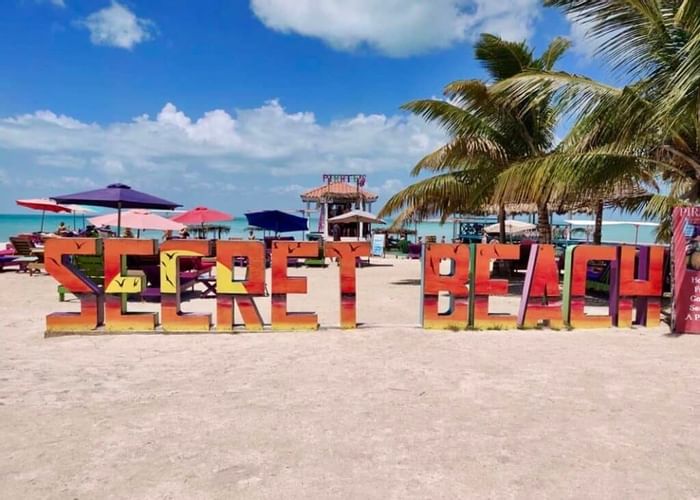 NOT SO Secret Beach
Located northwest of San Pedro Town this hideaway destination on Ambergris Caye has rapidly become a favorite for many first time and return visitors. This hidden stretch of beach is not only surrounded by pristine waters but also has many bars and restaurants dotting the coast that boast culinary delights and refreshing drinks. For more active tourists, there are Stand Up Paddle Boards, Sea Kayaks, float beds and motorized water toys including jet skiis and surf boards.
Reel Escape offers half and full day charters to Secret Beach and can be customized including a Beach BBQ, fishing, snorkeling and more.