Accommodations
Stay in our beautiful beachfront Villas, Suites and Rooms
Alaia infuses the best of San Pedro, Belize with curated design and an organic connection to its surroundings to present an extraordinary departure from the traditional Caribbean hotels. Crafted by an experienced team with a worldly, eclectic sensibility, our beachfront accommodations strike a delicate balance between modern luxury and sophistication and the authentic essence of Belize.
From studios to villa-style one-, two- and three-bedroom suites, each living space celebrates the beauty of indoor-outdoor living on the Belize beachfront. Suite options range from spacious 500-square-foot studios to positively palatial 2,500-square-foot three-bedroom suites. All feature breathtaking views of either the Caribbean Sea or the hotel's lush gardens and pool. Natural light and soothing turquoise and cobalt color palettes add a splash of tropical luxury. Design touches like rustic stone, reclaimed woods, linen curtains and textured walls create an inviting retreat just steps from the sand.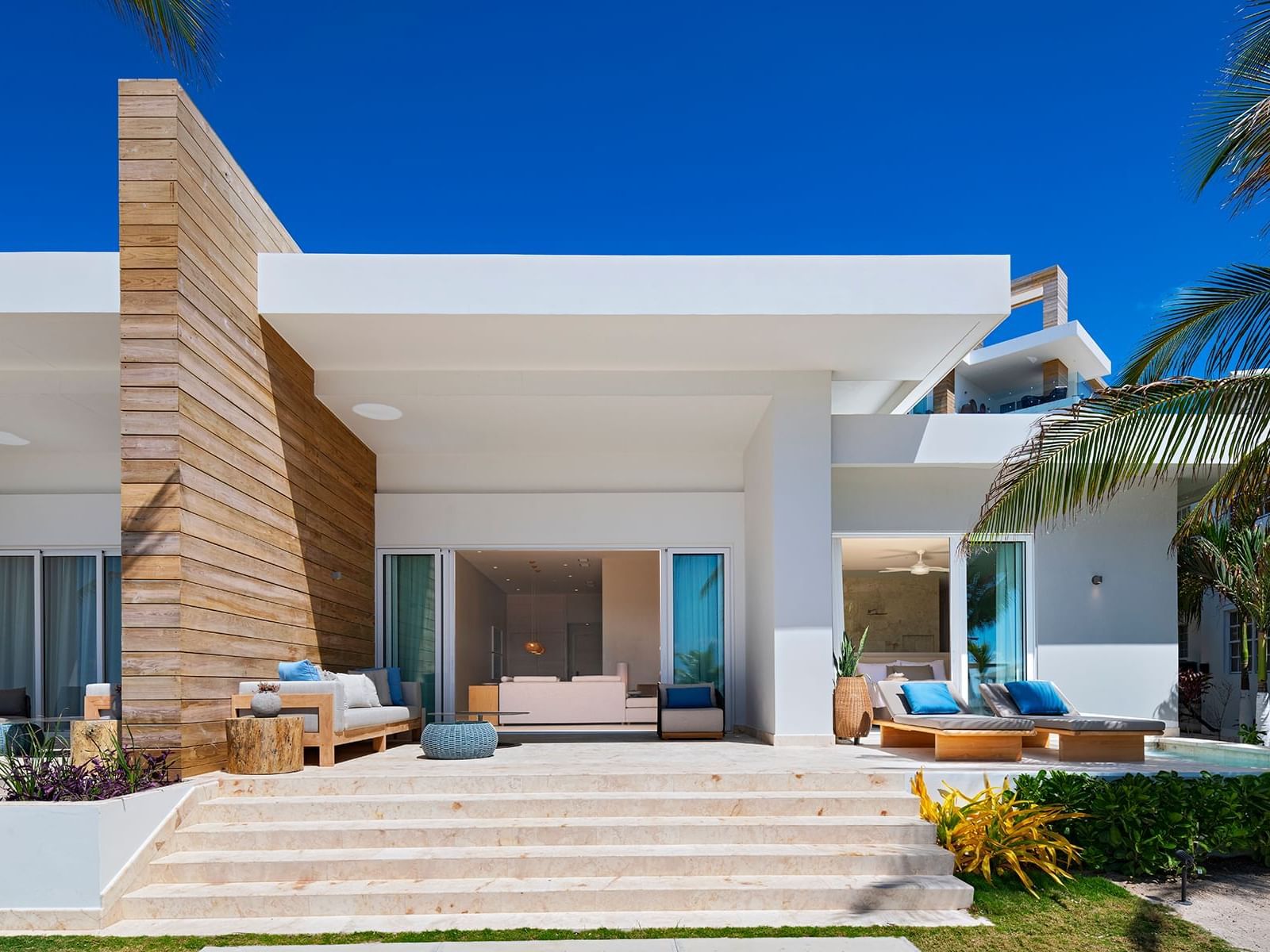 —
These Beachfront 3 Bedroom Villas masterfully crafted villas dissolve all boundaries between home and nature. The pristine Mar de Tumbo beach is only steps from the Villa's doors, offering an up-close view of the blue Caribbean Sea.
Read more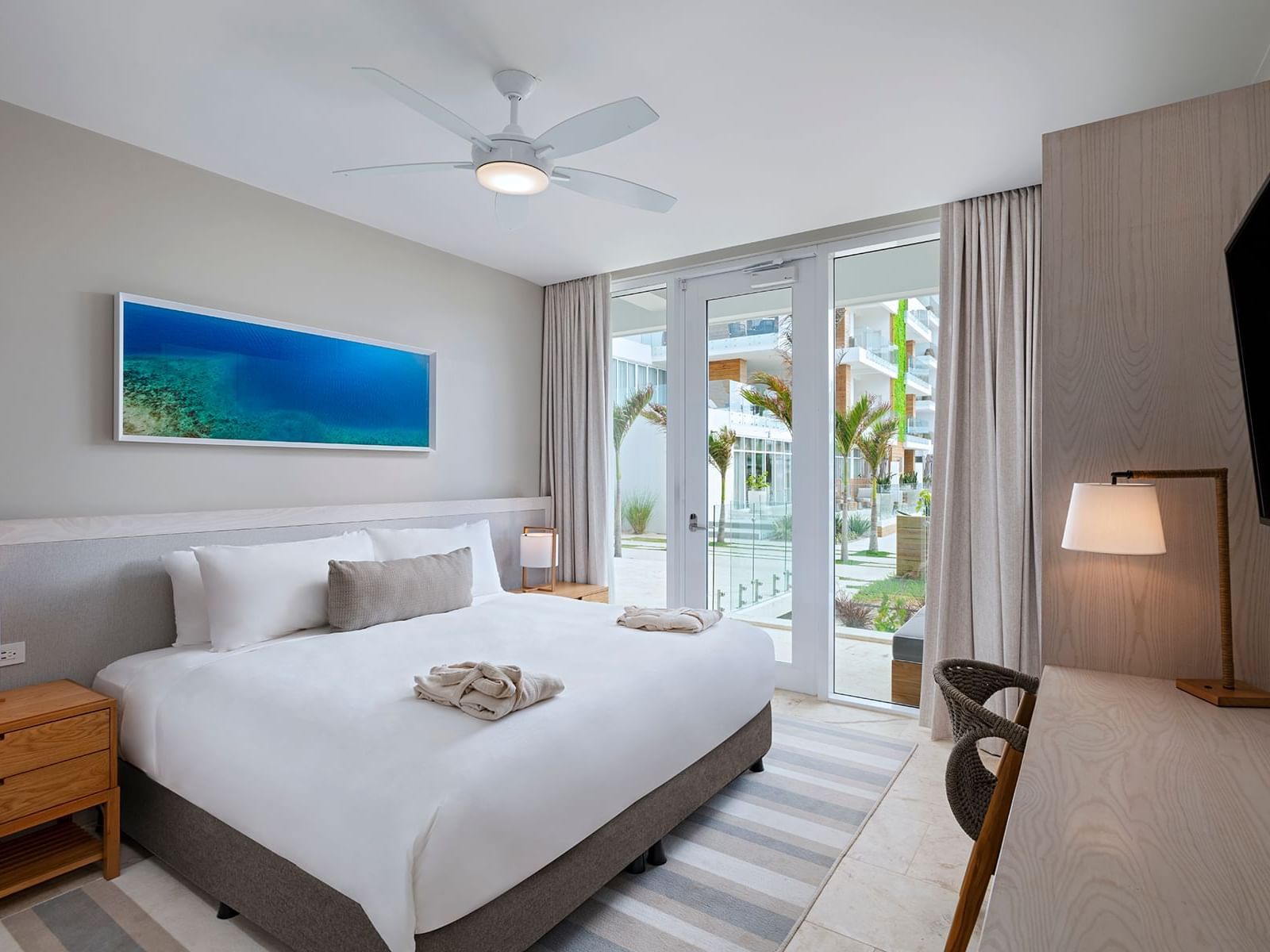 —
Ideal for the single traveler or couple to return to after a relaxing day at the K'in Spa or an adventurous day spent exploring the Belize Barrier Reef.
Read more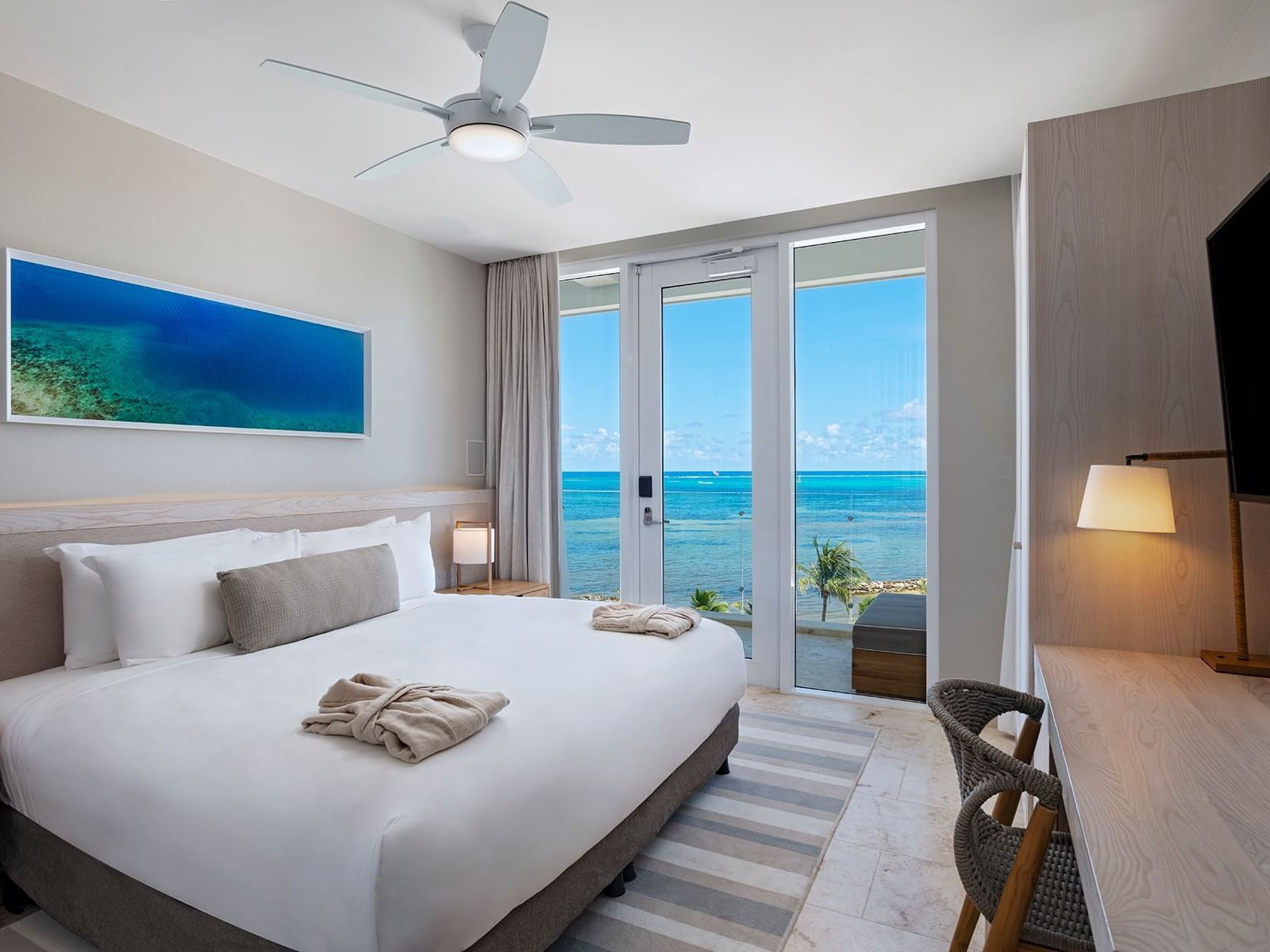 —
With its modern design and blend of indoor/outdoor space, the Oceanview Vista Studio offers the conveniences of home paired with unmatched views of the stunning Caribbean Sea and pristine Mar de Tumbo beach.
Read more
Own a piece of Belize
Become an owner and become part of Belize at Alaia.