The Ultimate Alaia Belize Experience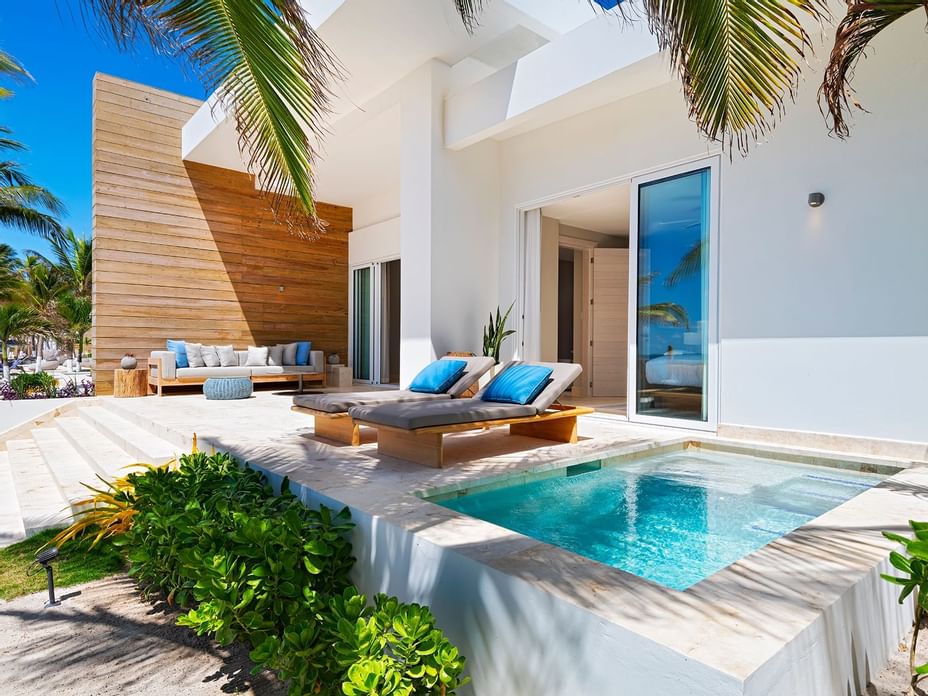 Imagine a day out shing and fun with our Executive Chef cooking up ocean-fresh recipes right on deck, in the vastness of the Caribbean waters, and later a world-class yet intimate starlit dinner with your special one in a private Grand Cabana.
Craving cocktails? Allow your personal concierge to reserve our most coveted Cocktail Studio with our in-house Mixologist who will take you and your special someone through a journey of homemade concotions and molecular alchemy that is bound to create many insta-worthy moments.
The Ultimate Alaia Experience reaches its crescendo with a private, aerial tour of the breathtaking views of The Great Blue Hole, an UNESCO World Heritage Site which is also the world's largest sink hole. While you soak in this grand experience for five days at Alaia Belize, allow us to customize your stay in the most opulent ways thinkable while in the intimacy of your oceanfront villa equipped with a fully equipped modular kitchen, a beachside terrace, and your private plunge pool.
The itinerary can be fully customized in terms of order and preferences with your personal butler and throughout your stay with us. This tastefully crafted, and packaged stay is suited for those seeking an unBelizeable experiential getaway in Belize's premier luxury destination resort whilst enjoying the authentic nature of Belizean hospitality.
Full details here.
Priced at US$28,000 for two guests, the package includes 5 nights in a Beachfront Villa with private plunge pool, breakfast, lunch, and dinner with premium alcohol and non-alcoholic beverages and all of the excursions outlined in the itinerary.
Click the Book Now button to search availablity for the Beachfront Villa for 5 nights or longer and check the Deals and Packages tab.
Terms and conditions
Our exclusive Ultimate Alaia Experience is best suited for two guests. Priced at USD 28,000 for two guests, the total package includes the 5 night itinerary, and all taxes and service charges. Breakfast, Lunch, and Dinner with premium alcohol and non-alcoholic beverages are included for the duration of the package. Specialty wines and luxury spirits are excluded. Any international transfers or additional incidental charges are excluded.
We cater to a wide variety of requests and the experience can be tailored to individual tastes.
Certain weather dependent activities may need rescheduling and may be based on availability with our partner service providers.
Consuming raw or undercooked meats, poultry, seafood, shellfish, or eggs may increase your risk of foodborne illness, especially if you have certain medical conditions. Regarding the safety of these items, information is available upon request.