Alaia Belize, Autograph Collection
Where Caribbean living meets luxury
The first Marriott property in the country, Alaia Belize is where luxury upscale amenities meet a laidback locally-inspired Caribbean living. Guests have exclusive access to a boutique, wine club, full-service spa, six restaurants, four bars, and three pools, including Belize's first-ever suspended rooftop pool and lounge with 360-degree views. From the modern Vista Studios and Suites in the heart of the resort to the secluded and family-style Reef House Suites, to the spacious three-bedroom Beachfront Villas featuring their own private plunge pools, Alaia Belize has something for everyone.
***
Villas, Suites and Studios
From the heart of the resort to secluded and laidback
—
Alaia Belize celebrates its surroundings in every detail, from luxury rooms with stunning views to diving and snorkeling the Belize Barrier Reef Reserve System just 600 yards offshore.
Amenities and Experiences
Alaia brings the best of the Caribbean to your doorstep. Curated events range from Master Mixology Classes to intimate Chef's Tables in The Cellar at Sea Salt plus rooftop dining soundtracked by the hottest DJs.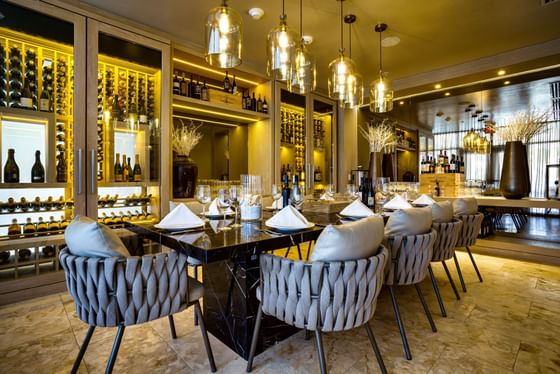 Chef's Table in the Cellar at Sea Salt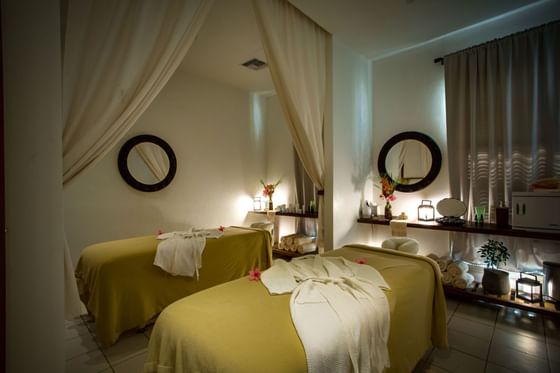 K'in Spa and Wellness Center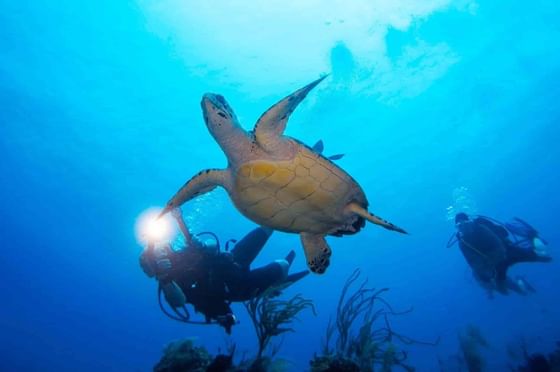 The Reef
Drink & Dine at Alaia
—
The sky's the limit at Belize's first rooftop bar and lounge, which frames an infinity pool suspended over the hotel lobby. Gentle sea breezes and 360-degree views of the Caribbean, the Belize Barrier Reef and San Pedro create a breathtaking backdrop for socializing over small plates and crafted cocktails. From a scrumptious breakfast buffet on The Terrace, to poolside bites at Blue Hole Grill to waterside dining at The Deck, Alaia offers chef inspired, locally sourced flavors for everyone.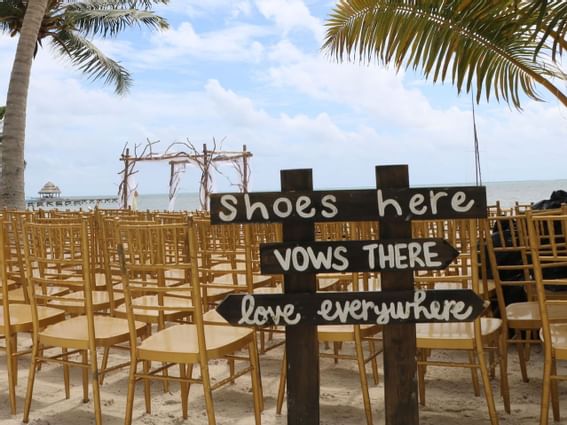 Weddings & Events
—
Alaia is a romantic choice for destination weddings and an inspiring choice for small business conferences. Guest accommodations, event spaces and meeting rooms are available for parties and groups of up to approximately 100 people.
Resort Map
Alaia Belize has everything needed for your stay. This resort map outlines where to find everything from K'in Spa and Wellness Center to the Vista Rooftop Pool and Lounge.